The Incas built a road system called qhapac ñan, which connected the capital Cusco with the rest of the immense empire. These roads covered more than 30 thousand kilometers. There is currently a 39-kilometer stretch that leads to Machu Picchu. Know all the maps on this famous hiking trail, recognized as one of the best on the planet.
Map of the Classic Inca Trail (4 days) and Short (2 days)
The Classic Inca Trail to Machu Picchu lasts 4 days and covers 39 kilometers through mountainous sections and tropical jungles. The Short Inca Trail lasts only 2 days and runs for 11 kilometers. This is the map of both hiking trails.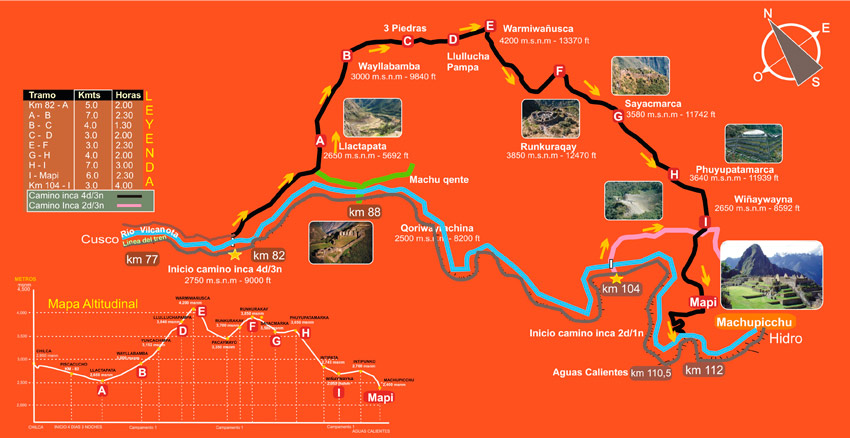 Altitude map of the 4-day Inca Trail Machu Picchu
The Classic Inca Trail runs through high mountains near imposing snow-capped mountains. It also travels through tropical jungles full of flora and fauna. The final destination is Machu Picchu, the Inca wonder. Get to know the map of the different altitudes that this route crosses.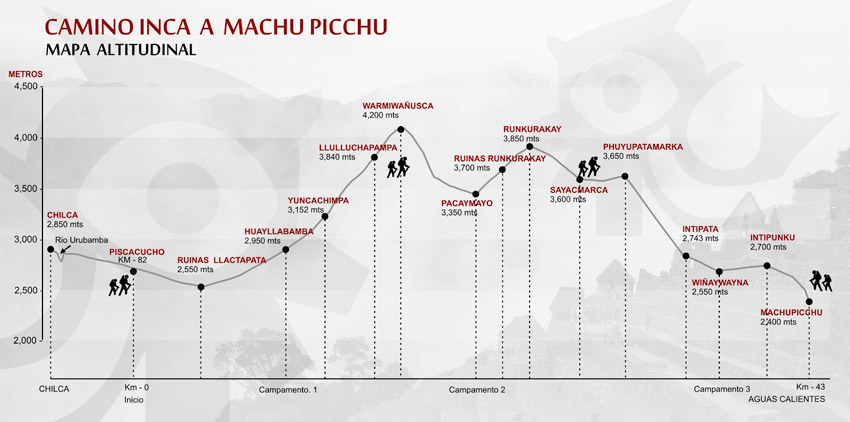 Map of the archaeological site of Machu Picchu
The archaeological site of Machu Picchu has more than one hundred and fifty constructions. Some of the most famous are: the Intipunku, the Intihuatana, the Temple of the Sun, the Temple of the Moon and more. Know the map of the Inca archaeological site, its constructions and more.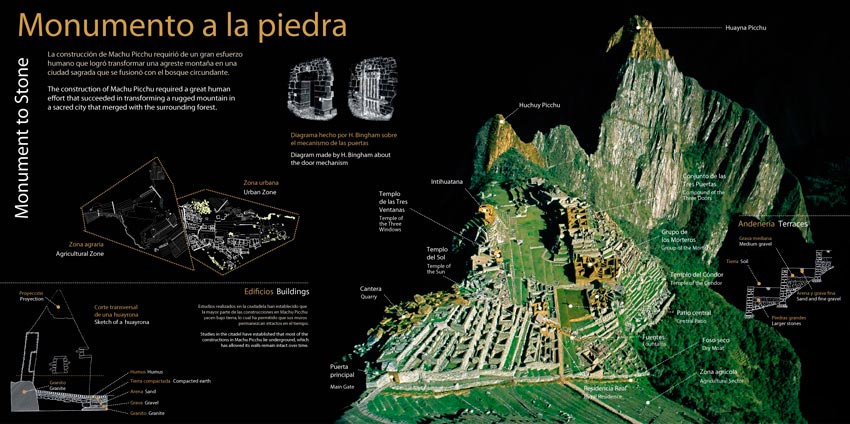 Detailed map of the Inca Trail
The 4-day Inca Trail begins at kilometer 82 of the railway to Aguas Calientes. After 39 kilometers of walking, the route ends at the Intipunku, the gate of the sun used by the Incas.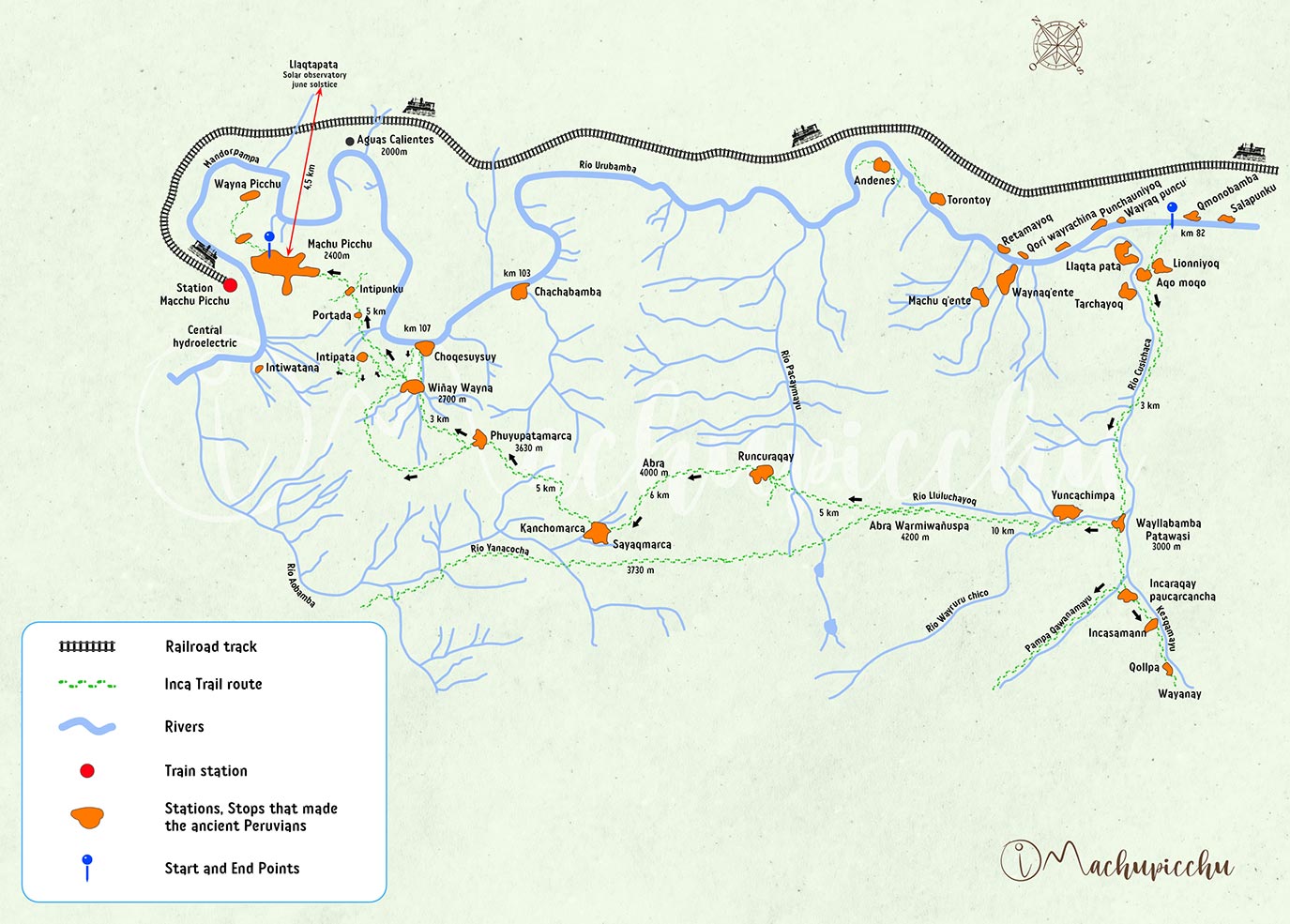 Weather map on the Inca Trail
The climate on the Inca Trail varies depending on the month of the year and the geography in which it is located. Rains can occur at any time of the year but are more frequent in January, February and March. Know the weather map during the route.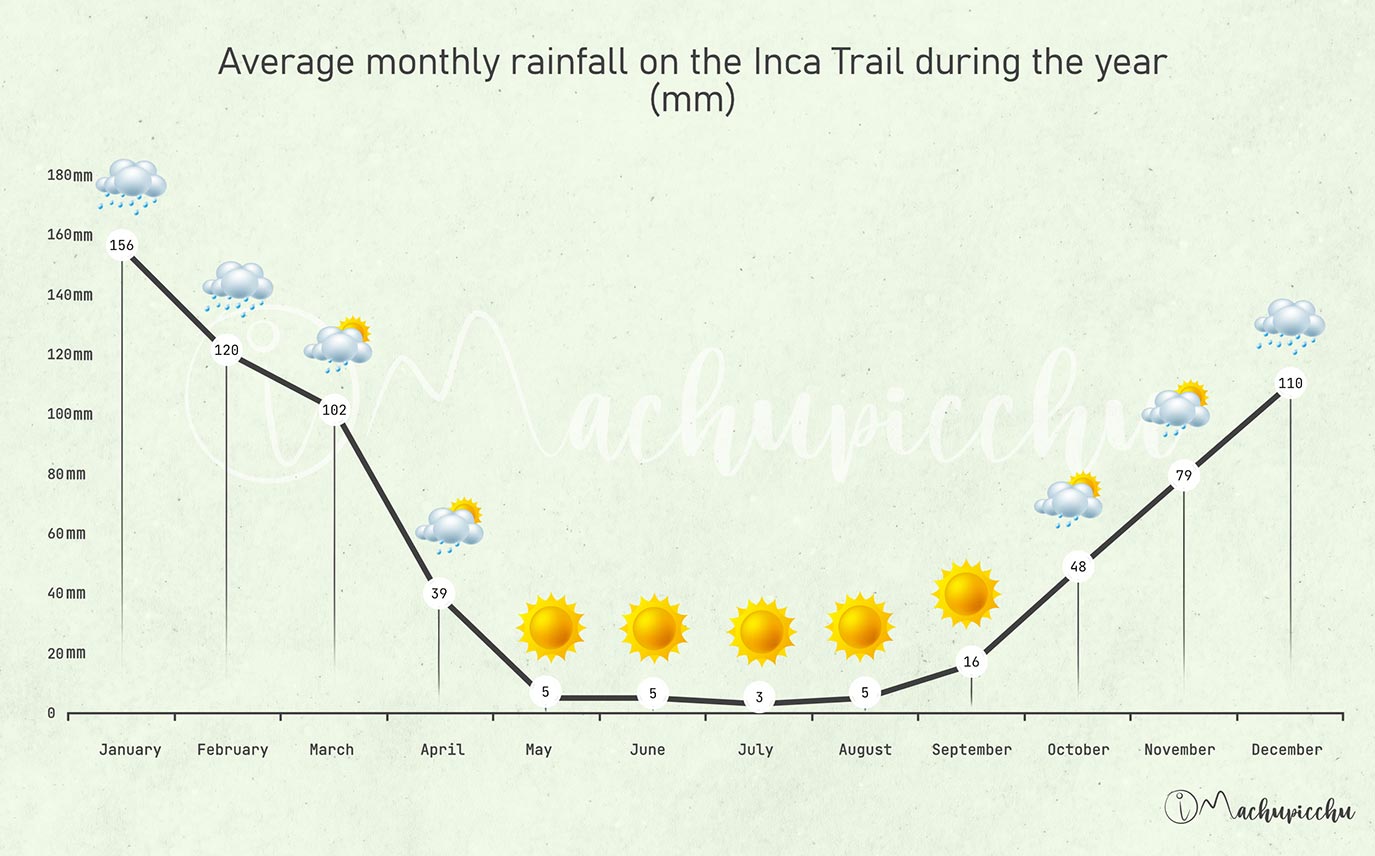 Map of the Inca roads (qhapaq ñan)
The Inca roads are the royal roads that the Incas built to connect the city of Cusco with the different points of the Tahuantinsuyo empire. It reached more than 30 thousand kilometers throughout countries such as Peru, Bolivia, Ecuador, Colombia, Chile and Argentina.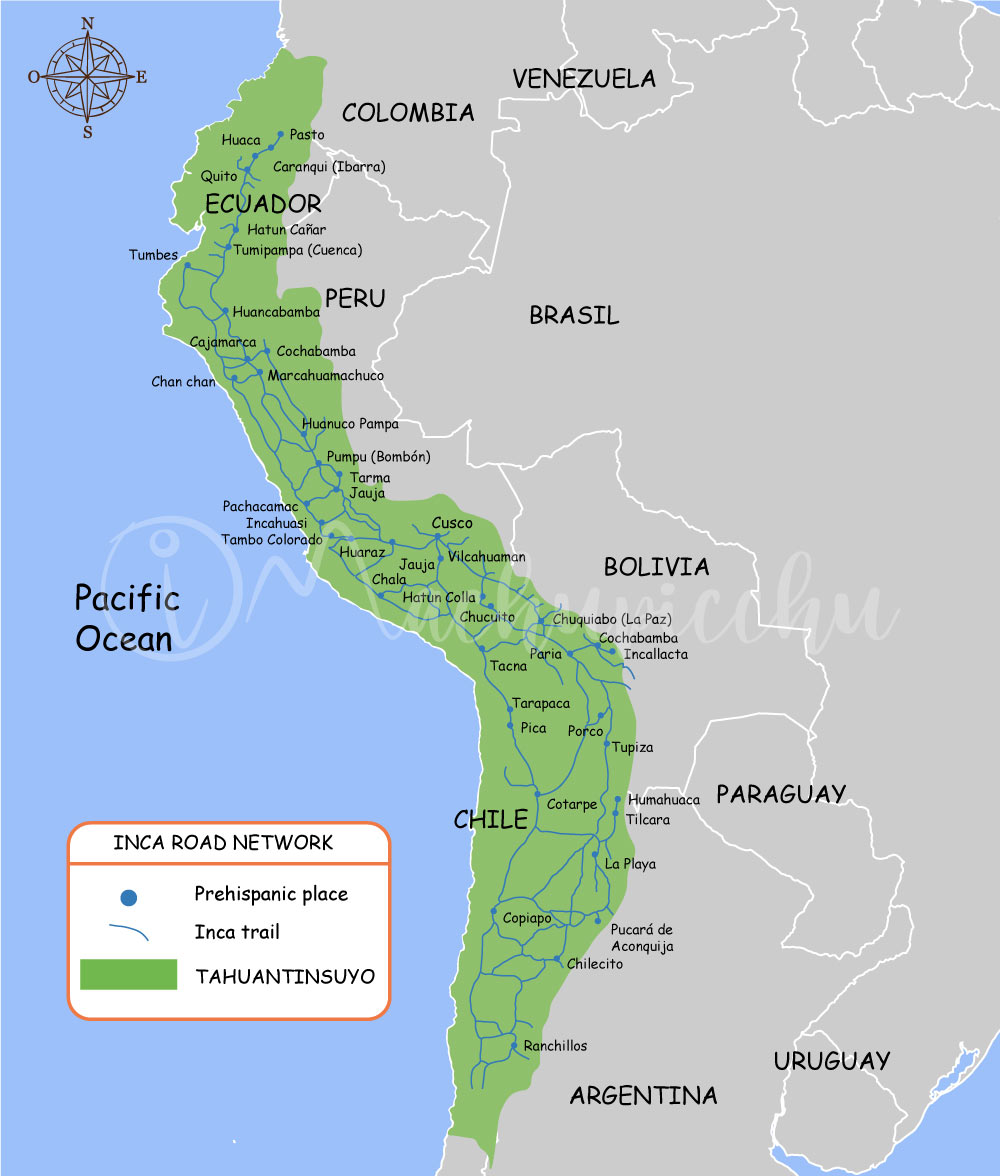 Map of the two Inca roads
There are two Inca trails available to tourists: the Classic Inca Trail (4-day route) and the Short Inca Trail (2-day route). Both walks end in Machu Picchu where they arrive through the famous Intipunku (the Puerta del Sol). From there you have a first spectacular panoramic view.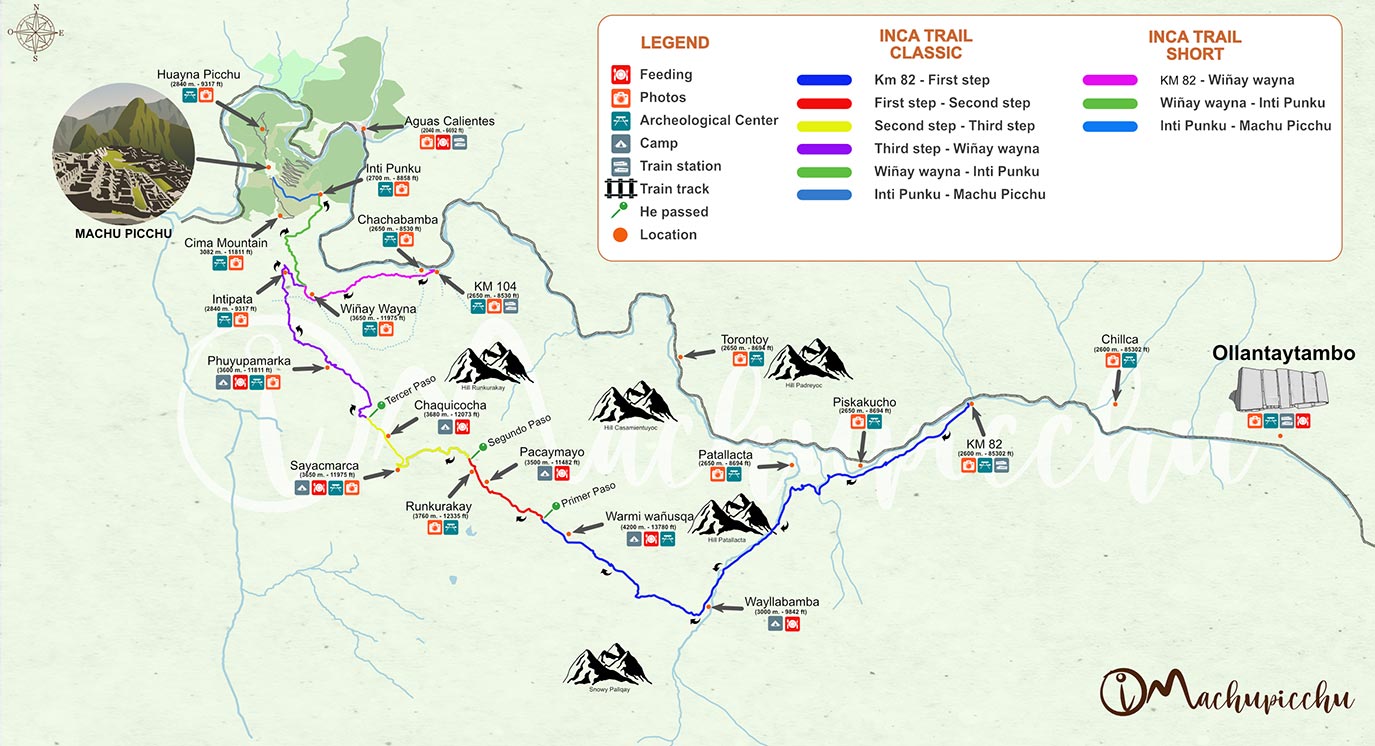 ---
Interested in the Inca Trail? Know more about Routes!
---