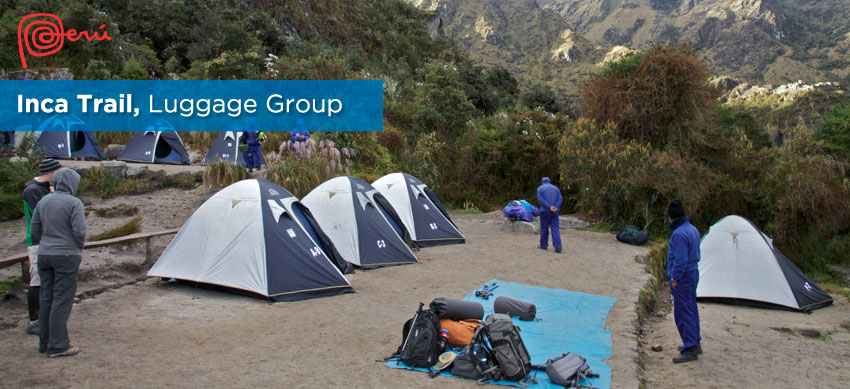 There is a packing list. Major items include a well broken-in pair of walking boots, a suitable day rucksack and kit bag, walking poles, and sleeping gear for the very cold nights at altitude. Long before you set off, try out anything you buy specially.
Rucksack and kit bag

Your day rucksack should hold at least 30 litres so as to store plenty of water and spare clothing. If in doubt, err on the large side for easier retrieval and packing. Either buy a waterproof cover or liner, or use a bin (garbage) bag inside it. Check that the rucksack:
Is comfortable to wear (test it with a heavy load in the shop)
Has a chest strap as well as a waist strap
Is easy to put on and take off
Has side pockets for small items
Has loops and straps to store poles (see below).
Everything that isn't in your rucksack will be in your kit bag, which will be carried by a porter. A suitable kit bag must be large, soft and light, without a frame, wheels or dangling straps. Rucksacks and conventional suitcases are unsuitable: try to get something waterproof, such as a sailing bag, sports holdall or ex-army kit bag. It should be tough enough to withstand aeroplane baggage handling, or else it must be packed inside something that is.
How to dress?
Dress in layers to help control your body temperature. The base should be a 'wicking' fabric, such as knitted polyester. Over that wear a medium-weight fleece, then an outer layer which consists of waterproof jacket and trousers: choose 'breathable' waterproofs that allow sweat to evaporate. Take great care over good gloves, footwear and head/face protection, to avoid hypothermia.
Don't underestimate how cold you may be at nights, sleeping on cold ground at altitude. If you can't afford a really good sleeping-bag, borrowor hire one. A silk or thermal liner helps to keep a sleeping-bag warm, as well as clean. Most tour operators provide sleeping mats; if not, take with you a good self-inflating air bed. Cheap foam mats don't insulate well enough, and you can't enjoy your holiday if you are too cold to sleep. At higher altitudes, some people need to wear most of their clothes at night, including hat and gloves.
Boots
If your walking boots need to be replaced, do it well ahead of time. Take or buy suitable socks and consider buying a special footbed to replace the one supplied with the boot. They are expensive, but can make a boot feel more comfortable and reduce friction by locating your heel more securely.
Buy them together with the boots if possible, in case they take you to a larger size. Remember also that your feet vary in volume and shape according to what you have just been doing. After a long hike carrying a heavy rucksack, your feet will spread and swell, and you need to allow for this when deciding which size to buy. A common mistake is to buy boots that are too short. This may lead to serious toe trouble, especially on the steep descents. Specialist fitters can fix almost any other boot problem.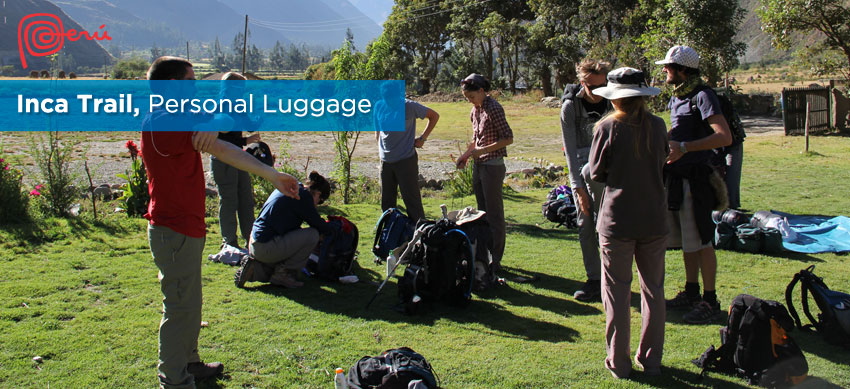 How much luggage carry?
Long before you depart, do a trial pack, using your kit bag to find out if you are within target weight 6 to 8 kg depending on the length of your Inca Trail. Refer to the list, but leave out your hiking boots, as you will either be wearing them or else carrying them in your rucksack. Pack in your hand baggage anything fragile (torches, sunglasses, camera) and any medicines you might need during the flight, as well as your passport, ticket, vaccination records and other valuables. Take extra care about packaging and organising: clear polythene zip-lock bags are great for keeping small stuff handy and visible,"and cling-film keeps moisture off batteries and other delicate items.
You may be leaving surplus kit behind before you set off on the Inca Trail. This might include spare toiletries and clothes, aeroplane reading, personal hi-fi and anything you need for other parts of your holiday. If possible, have a lockable bag for this purpose. You may be allowed up to 20 kg on the international flight, but your inca trail kit should weigh under 6 to 10 kg.
Walking Sticks for an Inca Trail Trek
Even if you don't normally use poles, consider trying or buying them before this trip. They improve your balance, save effort and reduce knee strain, especially on the steep descents. A pair is better for balance and efficiency, but some people prefer to keep one hand free. Telescopic poles can be stowed on your rucksack loops when not needed.
Although the Inca Trail Regulations appear to forbid metal poles, if the tips are properly protected you will be allowed to use them. Hiking shops sell special rubber tips that fit snugly and protect the stones. Don't try to use the flimsy plastic packing tips that come with the poles and are unlikely to outlast a day. The alternative of buying wooden walking poles locally is not recommended as it leads to the destruction of so many trees and loss of habitat. Anyway, wooden poles cannot be stowed on a rucksack and are less flexible than the telescopic metal type.
Packing Checklist
The list below is divided into essential and desirable. Experienced hikers may disagree about what belongs in each category, but others may find the division helpful. You won't have access to your main kit bag all day, so carry everything you need for each day's walk: blister protection, water purification and medicines must be in your rucksack, not your kit bag.
Essential for an Inca Trail Hike
Well broken-in walking boots
Plenty of good walking socks
Many layers of suitably warm clothing, including thermal underwear
Hat(s) and/or balaclava for wind and sun protection
Sun protection for eyes and face (sunglasses, high SPF suncream)
Gloves, glove liners and/or warm mittens
Waterproof jacket and trousers (breathable)
Water carrier(s) and water purification tablets or drops
First aid kit, including blister, headache and diarrhoea relief
Toilet tissue (biodegradable)
Wet wipes and wash bag equipped for cleaning skin and teeth
Head-torch and/or pocket torch with spare batteries
Four- or five-season sleeping bag and (unless provided) sleeping mat
Enough cash in US dollars for tips for guides, cooks and porters, plus other holiday spending; take plenty of small denomination notes. Travellers' cheques are valuable back-ups in emergencies.
Desirable
Pole(s) with rubber tips
Light and rugged camera; remember spare batteries and film
Waterproof rucksack cover or waterproof liner, eg bin (garbage) bag
Pouch or secure pockets: to keep small items handy but safe
Snacks and throat sweets
Thermal sleeping bag liner
Ear plugs (if you are a light sleeper)
Spare shoes (eg trainers or hut slippers), spare bootlaces
Paper and pen, playing cards or book
Inca Trail Guidebook and/or map.
---
Planning your trip to the Inca Trail is one of the essential steps to enjoy an unforgettable experience.
---