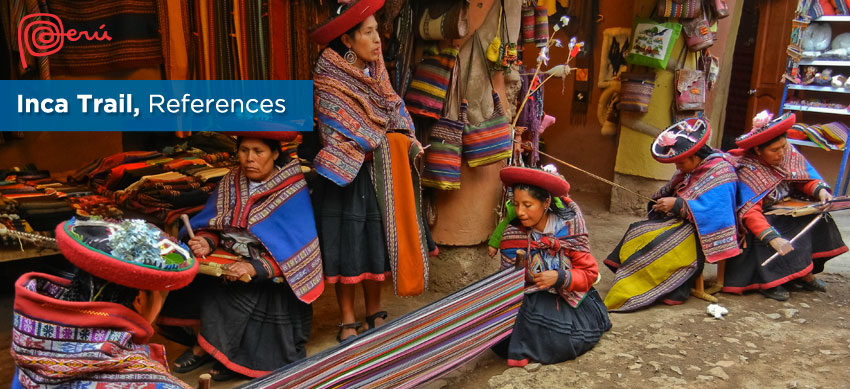 Quechua language and names

About ten million people, mainly living in the high Inca Andes, speak Quechua, the largest remaining indigenous language in the Americas. It was the language of the Inca Empire, and was outlawed by the Spanish regime in 1780. It survived centuries of persecution, and was granted official status only in the 1970s. However, Quechua is barely taught in schools and its position is undermined by Spanish.
Most English-language publications use Hispanic names and spellings throughout. In view of the Spanish record of destroying Inca culture, we feel that Hispanic spellings are deeply inappropriate for Inca ruins, and accept the difficulties that this brings. The Incas had no alphabetic system, and from the late 16th century both Spaniards and Incas used the Roman alphabet when writing Quechua. There are also regional variations in the language. You will often see several Quechua spellings of the same place name, even within the same document.
Many apparent inconsistencies disappear when you realise that 'hu' and 'w' are interchangeable, as are 'q' , 'k' and 'c', and that place names may be shown as one word or two. Thus, for example, Huiñay Huayna and Wiñaywayna are the same.
Despite preferring Quechua spellings for ruins, we have retained Hispanic spelling for Cusco (rather than Qosq'o, Qosco or Cuzco), and for animals such as vicuña, to conform with local signage and reference sources.
Pronunciation
The spelling of many Quechua words suggests how they sound, at least approximately. However, we list here some common names that sometimes cause doubt or difficulty. Place the stress on the penultimate syllable. Correctly spoken, Quechua has many glottal stops and plosives, shown by apostrophes, buttheyare difficult for westerners to imitate, and for simplicity we have omitted them. Note the following pronunciations: the hyphens are for clarity, and do not suggest pauses.
| Phrase | Pronunciation |
| --- | --- |
| Llaqtapata | yakta-pahta |
| Machu Picchu | machoo peechoo |
| Mollepata | moll-yeh-pahta |
| Phuyupatamarka | poo-yoo-patta-marka |
| Quechua | kech-wah |
| quinoa | keen-wah |
| Salkantay | sal-kant-eye |
| Saqsaywaman | saks-eye-wah-man |
| Wamantay | wah-mant- eye |
| Warmiwañusqa | wahr-me-wan-yus-ka |
| Wayllabamba | way-lee-ya-bamba |
| Wiñaywayna | win-yay-way-na |
Some Basic Vocabulary

English

Quechua

Spanish

please

allichu

por favor

thank you

yusulpayki

gracias

you're welcome

imamanta

de nada

l'm sorry

dispinsayuway

lo siento

yes

arí

sí

no

manan

no

what?

ima?

qué?

where?

maypin?

dónde?

when?

hayk'aq?

cuándo?

how much?

hayk'an?

cuánto es?

bill

kwenta

la cuenta

let's go

haku

vamos

far

karu

lejos

near

sirka

cerca

difficult

sasa

difícil

easy

phasil

fácil

snow-capped

orqo

nevado

altitude sickness

suruchi

soroche
Now you are ready to enjoy the adventure of the Inca Trail.
---
The antecedents of Culture of the Inca Empire is full of mysteries to solve, is to admire the constructive work of the Incas.
---