How to send Money? – Skrills
In just a moment you can send money to anyone with an email address in 200 countries and 40 currencies.
You must carefully follow the steps below to proceed with sending money.
Step 1:
Click on the Send Money option on the Skrills page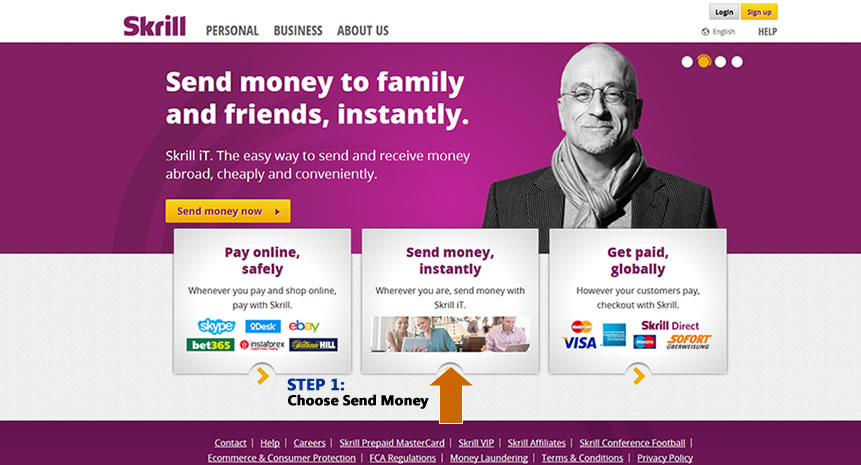 Step 2: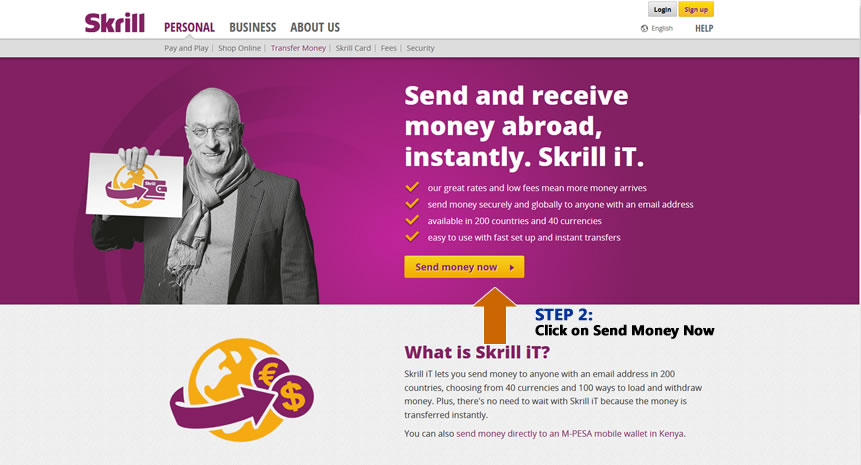 Step 3:
Fill out the short form with the data of the transfer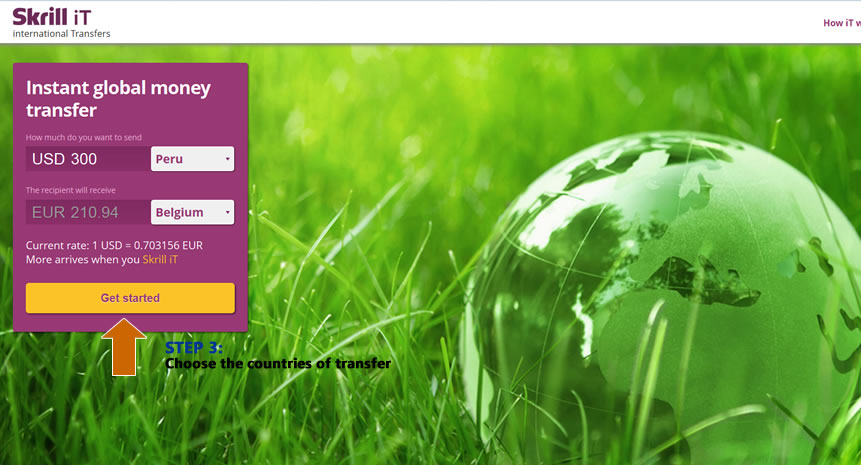 Step 4:
Complete the form with the details of recipient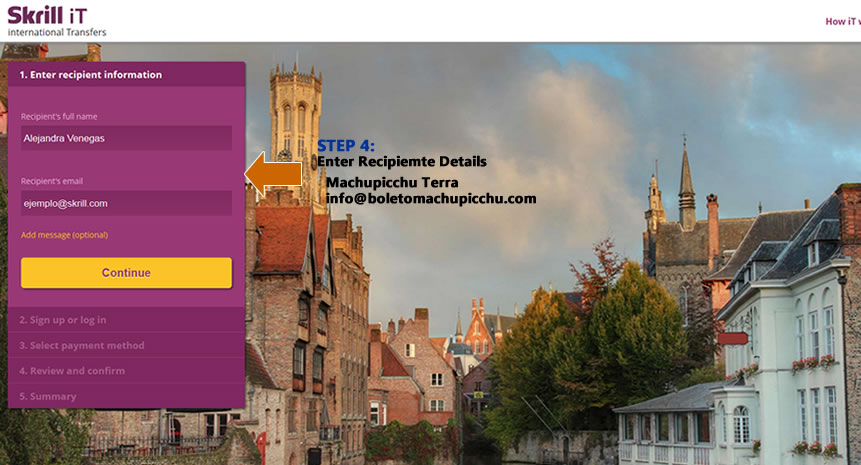 Step 5:
Login to your Skrills account and continue with Step 7. If you don't have an account you must Register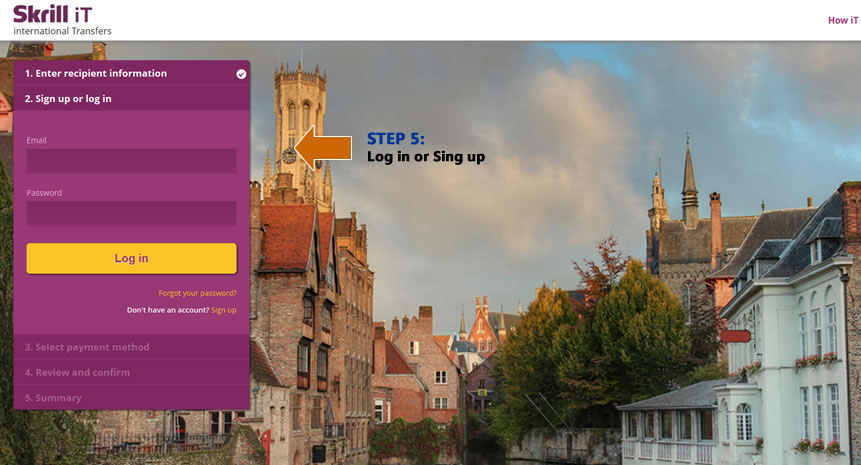 Step 6:
Complete the form with the required information to register your account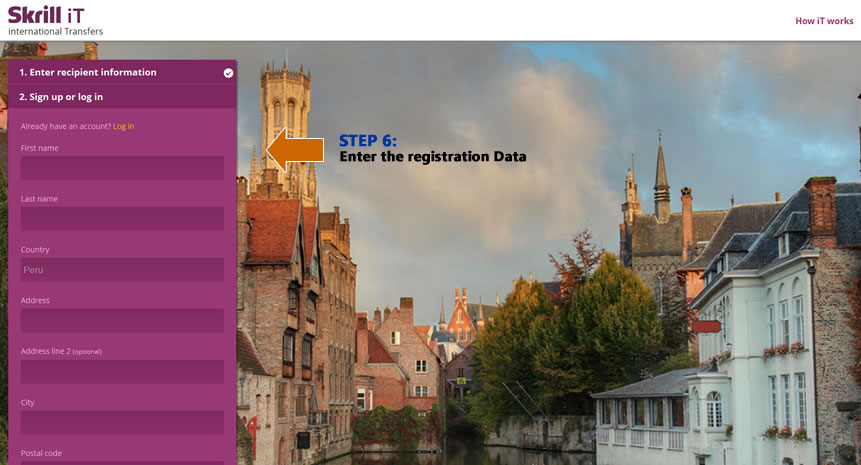 Step 7:
Select the Payment Method. To do this you must have funds in your account Skrills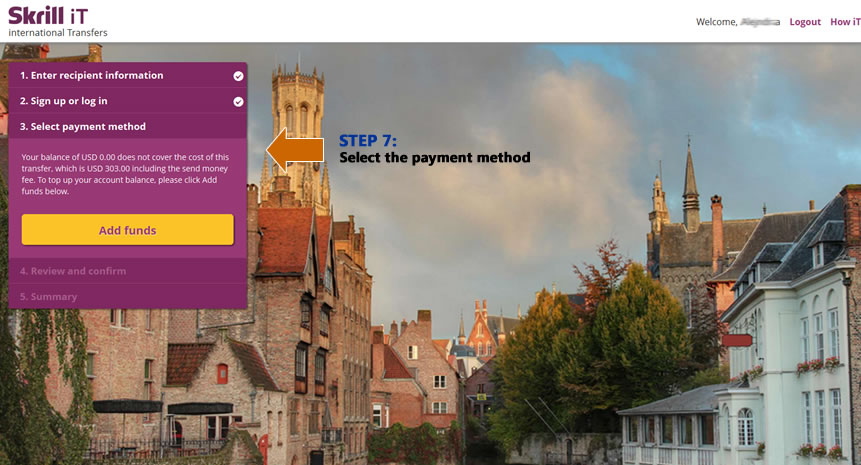 Step 8:
Complete the form. After reviewing data from the transaction and confirm the shipment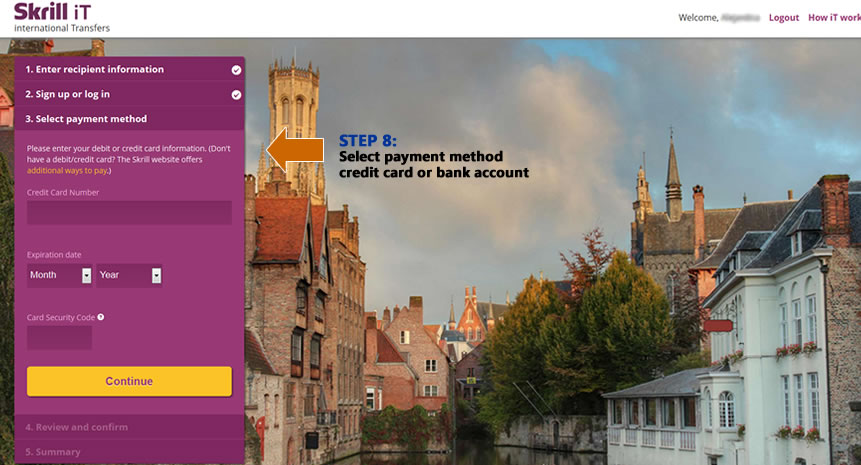 For the Sender
The sender must to have a Skrill account and have sufficient funds to proceed with the transaction.
The sender when transferring money receive an email notification detailed in which it appears the amount sent and the amount of local currency.
To the Recipient
The recipient will be notified by email with the amount received.
The recipient in Skrill or log in, if it is already registered.
The recipient selected a bank account, credit card Visa or check as a refund option.
The recipient withdraw your money.