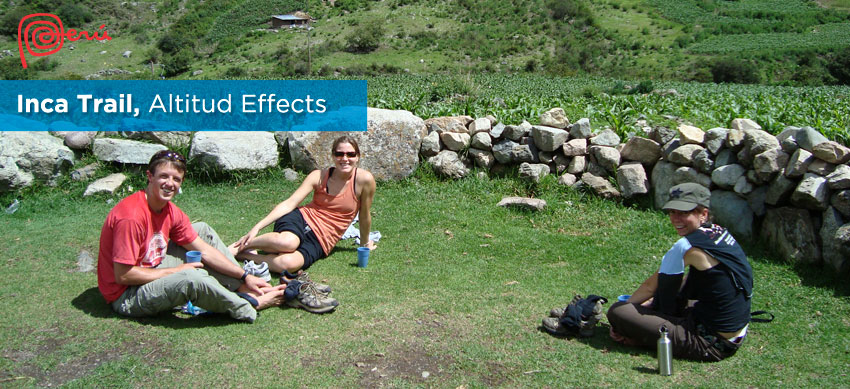 Inca Trail Machu Picchu includes all meals (breakfast, lunch and dinner) during the trek except breakfast the first day and lunch on the last day of hiking. The last day of any hike is in the Village of Machu Picchu commonly known as Aguas Calientes; here you will find a variety of restaurants.
Water during the Inca Trail:
The water is distributed during the days of walking, in small portions. You can fill your bottle just after meals (breakfast, lunch or dinner).
The water distributed is boiled water. It is your choice, use or not purifying tablets they can find at any establishment selling medicines.
Food:
Meals are prepared based on light foods including fruits, vegetables, meats.
The foods have a high energy value required for finish the hike.
One tip that we must emphasize is that one day before you start your adventure on the Inca Trail is necessary eat light food because of the height of the City of Cusco (3500m) usually have effect on organisms that are not acostubrados to match, causing discomfort known as altitude sickness.
If you have any allergic to any food, please inform us before reallizar the walk.
Vegetarian or Vegan option:
Menus:

The following are examples of menus that we used to give:
Breakfast:
Fruit salad, scrambled eggs, toast, bread, cheese, cake, omelets, porridge, cereals, orange juice, milk, coffee, hot chocolate, tea, butter, jam.
Snack:
Fruit, crackers, cereal, chocolate, candy.
Lunch:
Input: Avocado stuffed, sausages, chips, vegetable salad, boiled potatoes.
Soups or Creams: Cream of asparagus, corn soup, mushroom soup.
Main course: Spaghetti bolognese, chicken with rice, ceviche, beans, fried fish.
Happy Hour:
Popcorn, fried wonton, tea, coffee.
Dinner:
Stuffed chicken, vegetable tortillas, pizza, spaghetti, pork chops, sauteed vegetables, salad.
---
Interested in the Inca Trail? Know more about Inca Trail!
---