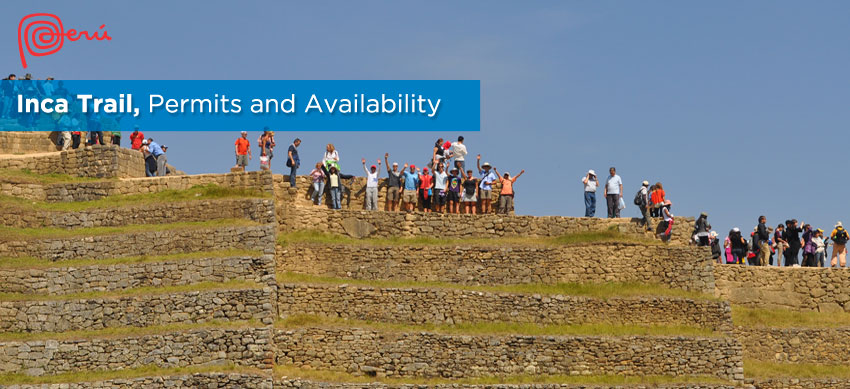 Inca Trail: Permmits

The number of permits remaining is correct in real time and shown in. To give you a clue the left hand column (fecha) is the date and the column to the right is the number of remaining permits (disponibles). There are 500 permits available each day, approximately 200 are allocated to tourists and 300 to porters, cooks and guides.
If the number of permits has been exhausted, then you will have to choose another date. If permissions are exhausted on a particular date, then no trekking company will be able to offer a space. Permits can only be purchased using the name of a tourist and a passport.
One thing to keep in mind is the following, the once confirmed bookings will not be able to change.
Availability of Inca Trail
Note: Availability is displayed in real time. First you must choose the Archaeological Center, followed by the date of your visit. The number shown per day is the number of places available to the selected date. "0" means that there is no longer any space available.
---
Before embarking on the adventure by Caminos del Inca is necessary to know certain details needed to enjoy the walk correctly.
---