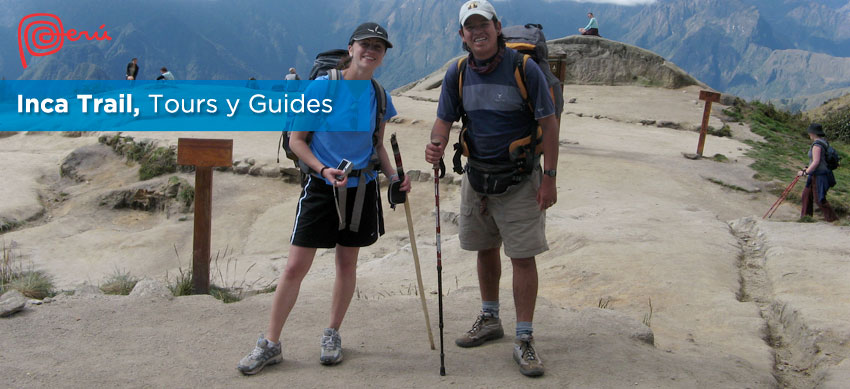 Tours & Guides at the Inca Trail

For the Classic Inca Trail four-days, you should expect to pay over USD $ 300 for a tour run by a reliable company (students under 26 with a valid ISIC card may get small discounts of 10% to 15%). That tour price includes a tent, food, porters, a cook, one-day admission to the ruins and the train fare back to Cuzco. Some agencies ask that you carry "a small day pack", which ends up being your regular backpack, so clarify this. Find out how many people sleep in tents, how many porters each group has, what the arrangements for special diets are and, above all, make your wishes clear and get them in writing.
There are many benefits to Booking ahead and reconfirming in advance. First, this pre­vents you from missing out on the Inca Trail due to bottlenecks in high season. Second, campsites are allotted according to a first-come, first-served basis, and latecomers are more likely to spend the night at a site three to four hours short of the final campground at Wiñay Wayna. This is particularly inconvenient the following morning as it necessitates getting up at 3am and hiking down a perilously steep trail in the pitch black in order to catch the sunrise at the Sun Gate (you also miss fan­tastic views on the way down, and there's no time to visit the Wiñay Wayna ruins).
For those who do not want to do the hike in a big anonymous group, it's possible to organize private trips with an independent licensed guide registered with the governing body Inrena. This option allows hikers some degree of flexibility, but can be expensive (up to USD $ 1000 per person). That said, for groups of six or more it may in fact be cheaper than the standard group treks.
Cheaper guided tours generally make do attempt to practice ecologically sensitive camping. Over the past decade, degradation of the route has become more and more ap­parent. Do whatever you can to preserve this hike. Cheap tours often provide porters but underpay them woefully. The low costs mean that the porters are not provided with camping equipment and food, and so have to fend for themselves. This leads to them cooking and warming themselves with scarce wood from the already badly damaged woodlands.
By Inca Trail Machu Picchu - Last updated, 30-09-2021
---
Interested in the Inca Trail? Know more about Inca Trail!
---